MIJINKO SOKEN LLC (Daphnia Innovation Lab) @ mijinko.biz is an architect firm challenging to resolve social problems and create new values.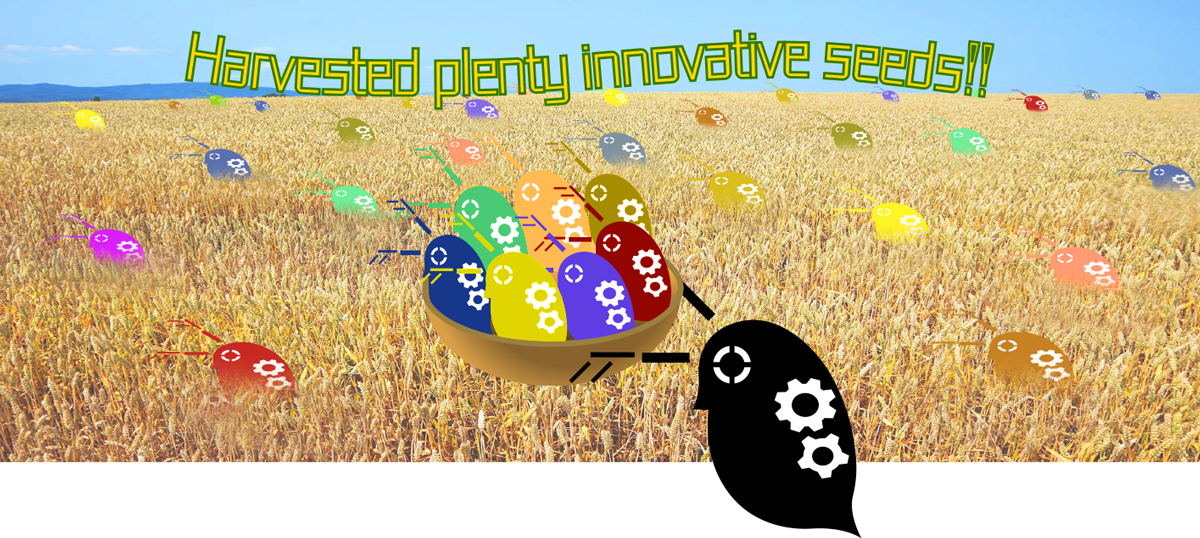 Alongside with architectural designing/engineering, we have conceived and developed various seeds for solution of critical problems the society is facing and creation of new values ever exist in the world.
Meaning of MIJINKO SOKEN:
MIJINKO is a Japanese word meaning daphnia, cute plankton, popular and beloved in Japan. Even being a tiny creature, of which the DNA has the largest information among all creatures ever found and checked. SOKEN means general reserch institute. Our corporate name MIJINKO SOKEN implies wide range of specialty condensed in a tiny minimal entity.
- Click the item you want to view -
Architecture
Our services include: designing and engineering, site supervision, R&D, provision of solution and consulting, mainly in architectural field.
We can design unique buildings featuring our original technologies including patented solutions combined with our sophisticated design methodes aaccording to profound phylosophy.
Designing, Engineering and Supervision
We design various types/scale of buildings ranging from houses and small shops to large scale facilities. Not limited to new construction projects, we would like renovation projects as well.
Works and Gallery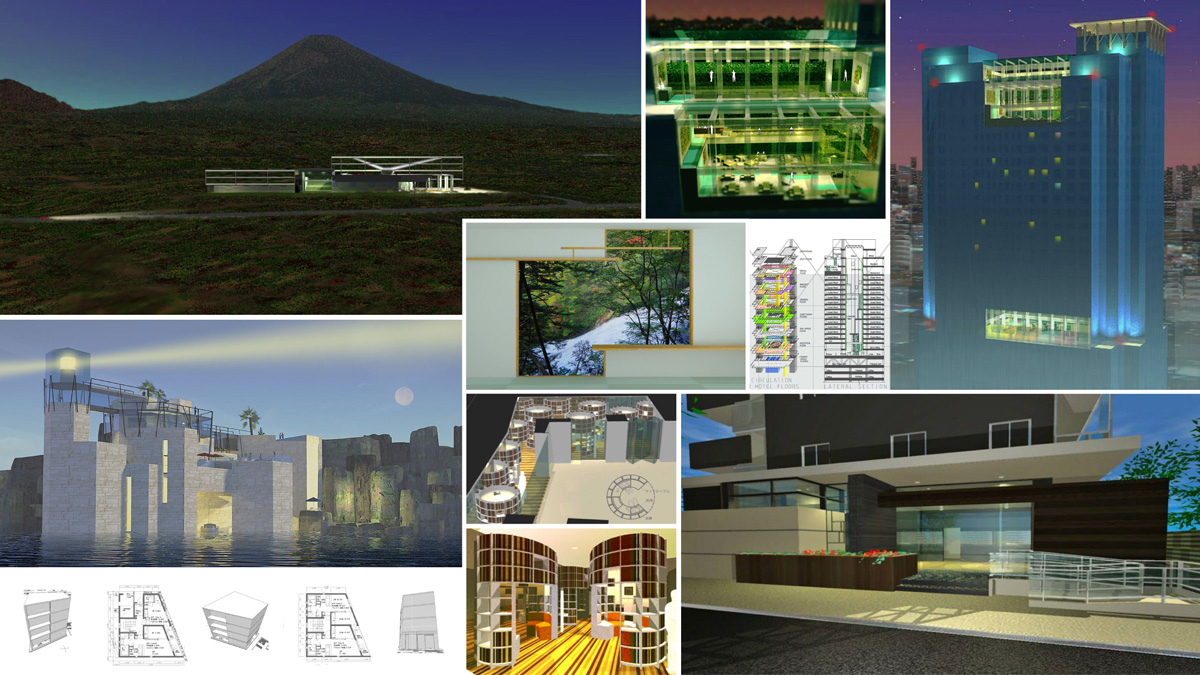 For concept arts and fantasy architecture, see "Mijinko's Design Attempt"
Portfolio
Portfolio sheets introducing past works our representative Shuji Abe has been engaged in are available
Architectural Works
Mainly introducing works due to personal/freelance activities and projects engaged in as employee, before foundation of Mijinko Soken.
Works with Mijinko Soken
Introducing seeds and solutions through R&D with Mijinko Soken.
Mijinko's Design Attempt
"Mijinko's Design Attempt" is a web site introducing our insane architectural proposals, queer plans, concept art, fantasy works, etc. This activity has been held by S. Abe, chief architect and representative of Mijinko Soken, before the foundation of it, on the basis of the idea that "out-there" ideas and proposals have been broadening fantastic future possibilities. We are happy if you could enjoy it, in the cases you are curious about such quests for designing architecture.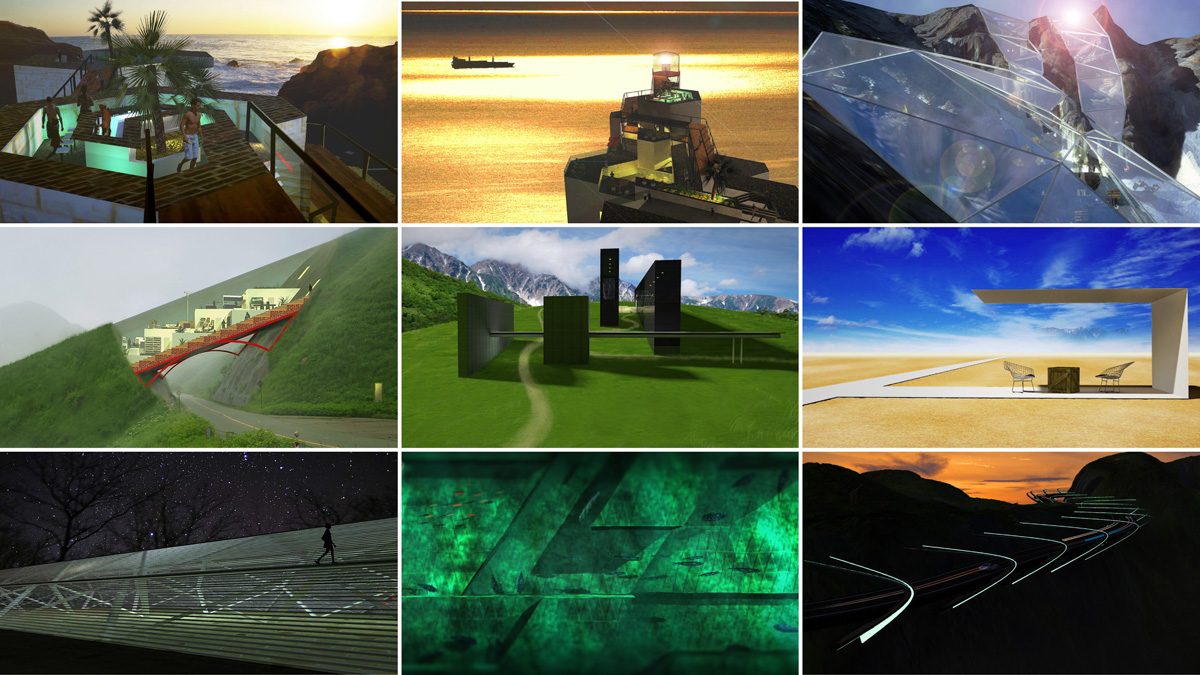 Check "Mijinko's Design Attempt"
Industrial
We are also engaged in technological development, devising and designing in industrial fields, as well as arhitecture. Among those seeds, ones for general consumers are introduced below.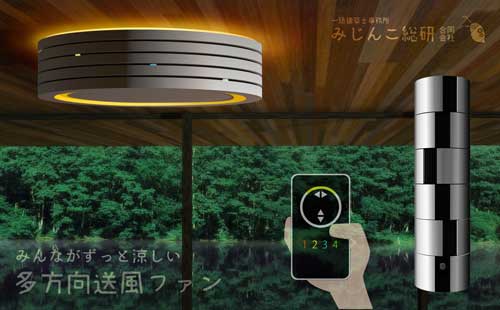 Multi-directional Fan provides you with satisfaction of continuous wind, whereas a conventional fan requires you to wait for your turn.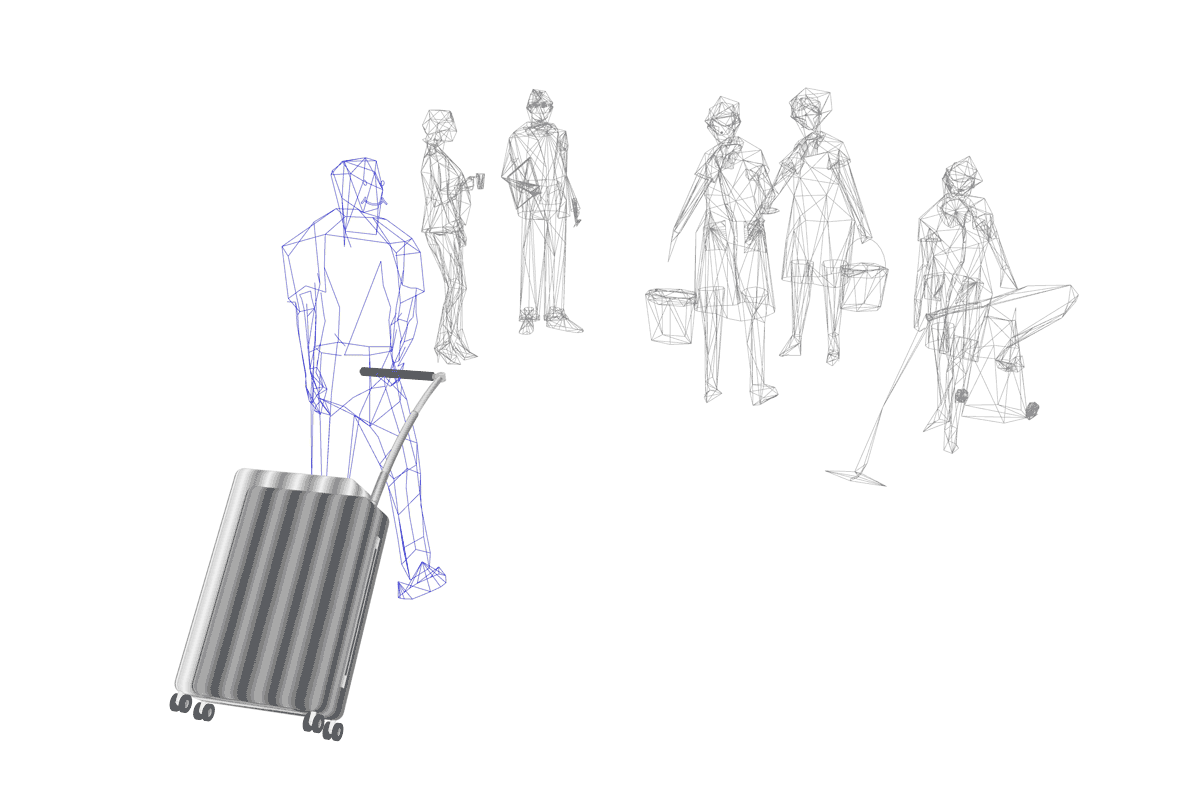 Trolley bags and suitcases based on an innovative idea and design with L-shaped handle that enables you to easily carry it and avoid collision of it with others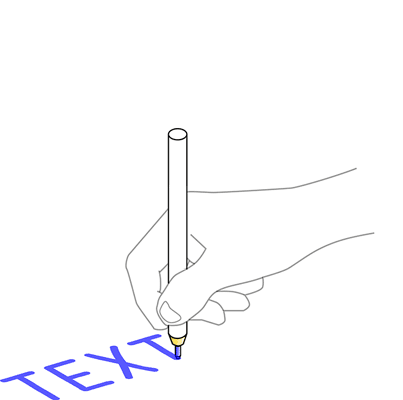 ULTRA RAPID PEN is equipped with eraser at the forefront tip (PAT.P). It provides you with rapid and seamless writing and erasing.
Those seeds can be lisenced for your production and sales.
Disaster and Pandemic
We cope with solving inpending social problems by proposing technical solutions.
Though our seeds are available basically by lisencing, some solutions are offered for free as output of our probono activity. For specific, inquire us.
Technological Proposals for COVID-19 Prevention
We propose airborne infection prevention solutions on two categolies. One is air conditioning and ventilation, and the other is face masks.
At present, COVID-19 is still prevailed but predicted to be settled with vaccines. However, even if settlement is succeeded, we need to prepare for repeated outbreaks of COVID-19 and other epidemics, as well. We believe our solutions are quite effective to diminish the risks of airborne infection of those.
See the page on disaster prevention
Disaster Prevention and Mitigation
We have conceived and proposed various technical solutions for disaster prevention and mitigation, mainly on rescue and evacuation methods from tsunamis and floods.
See the page on disaster prevention
Environment and Social
Our also propose technical solutions on environmental and social.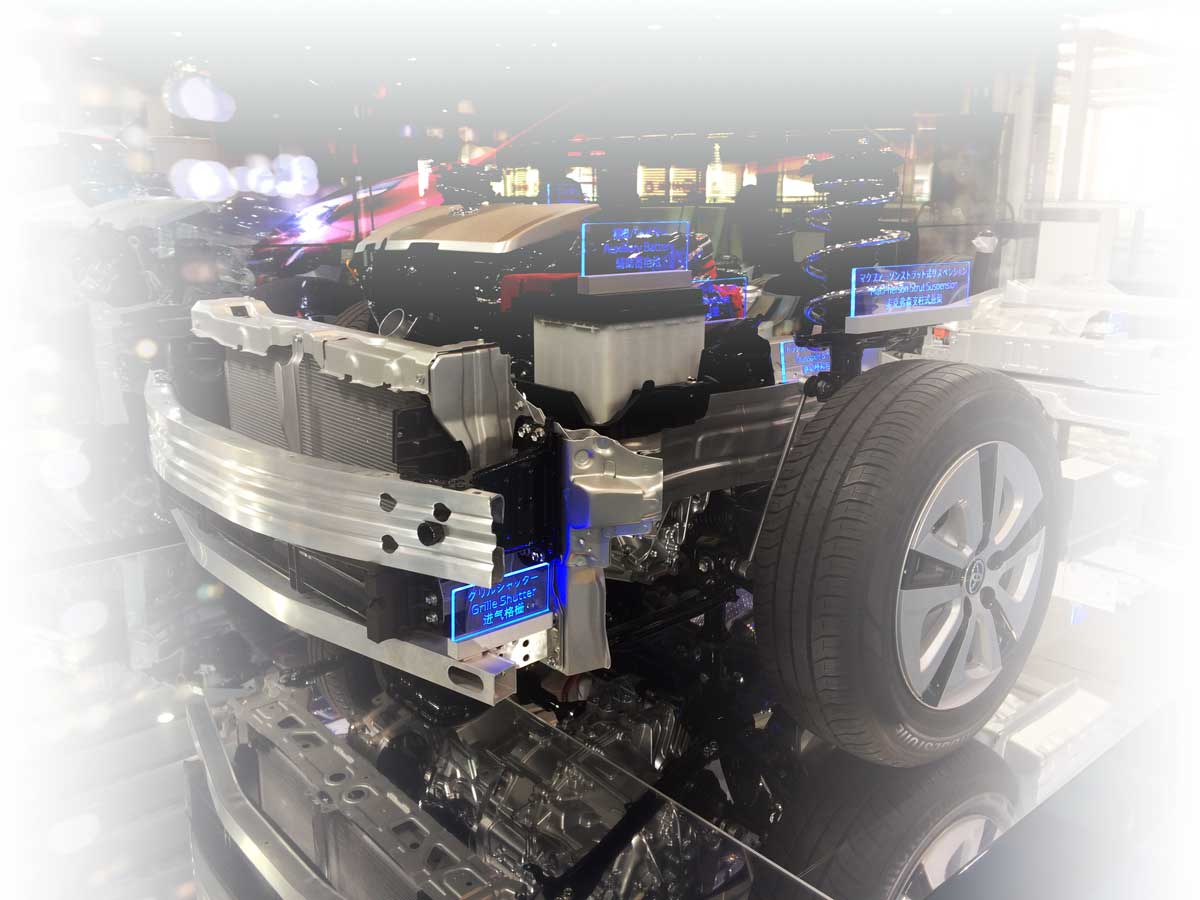 Caution on unnoted impact due to thermal load for car interior for energy saving, reduction of CO2 and environmental load and CO2. Mitigation measures realize nomad life including car tele-work and indivisual evacuation preventing COVID-19 infection. (Sorry, English page is in preparation)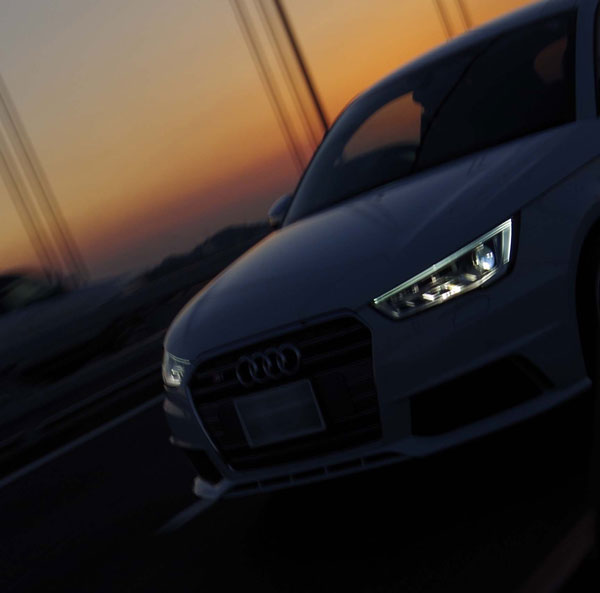 Suggestioning nomad life style including tele-work. (Sorry, English page is in preparation)
Common Note
Some of the above seeds and solutions are patented or patent pended. Some are provided as opensource technology. Please contact us for details.
Note) Please note that we do not guarantee that they will not infringe on the intellectual property rights of third parties.
Services
Our basic services are designing, engineering and consulting mainly in architecture.
Inaddition, we offer licensing and transfarring our intelligent properties including patents on our solutions/seeds. Consulting could be provided for your smooth introduction.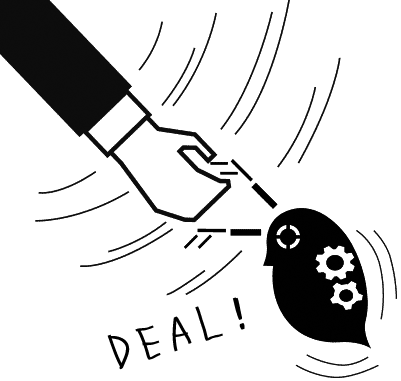 We actively propose joint research and partnerships through open innovation, etc.
Our open innovation information is available in external open innovation platform "eiicon/AUBA".
See our open innovation information in "AUBA". (Sorry, currently English is not available)
Inquiry
For inquiries and requests, please feel free to contact us from here.